You are in: Home › News › The Briggait closes [and moves to Calton?)
The Briggait closes [and moves to Calton?)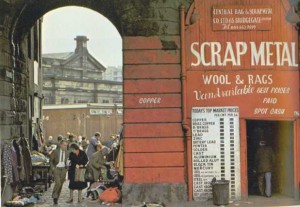 A planning application for a Market Operator's licence has been made.
An application for a Market Operator's Licence has been made to the Legal & Administrative Service Department of the City Council as follows:

Applicant: Marketland

Address of premises: 36 Bain Street, Calton.

Proposed Days/Hours: Mon-Sun 07:00am to 03:00 pm

There are several articles on the closure of the Briggait (see Scotland on Sunday issue 14 May 2009).

Objections to the application have been made by the Calton Area Association to the:

Licensing Section
City Council
235 George Street
Glasgow
G1 1QZ.

(Ref: Application 452).

Telephone: 0141 287 4468.

Obejection is, among other things, on the grounds of increased traffic (road saftety) and the concern at keeping the area clean for 7 days(a problem already in existence).

Councillor Ruth Simpson (Calton-Ward 9),as a representative of the residents of Calton, has already objected to the application. This is good for the Calton bearing in mind the time and effort she put into to getting the City Council to spend considerable resources in getting the area at Bain Square flattened and cleaned up.