You are in: Home › News › New Housing Development in Calton
New Housing Development in Calton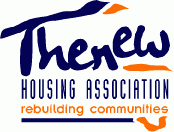 A new development of 37 properties in London Rd / Green Street.
There is a new build development proposed for the site at London Road /Green Street,Calton and it has raised a feew concerns from local residents.

The concerns seem to be mainly in repsect of the plans for Aberlour Child Care Trust to provide a service for childen and families affected by parental substance use and deprivation.

Thenew Housing Association are very aware of these concerns and have arranged for an Open Afternoon so anyione can go along to see the plans for the development and talk to staff from Thenew Housing & the Aberlour Trust.

The details of the Open Afternoon are:

Date: Tuesday, 26 May 2009.

Venue: 83 Green Street, Calton

Time: 03:00 pm to 07:00 pm

Contact Number 0141 550 3581

For the whole of May 2009 you can drop into Thenew's Offices to the display of the development in the reception area.

An information Newsheet 'Calton Update' has been sent out to Thenew Tennants and the Calton Area Association has tried to bring this development to other residents attention by hand delivering the newsheet to owner occupiers (where they are known).